We are excited to welcome Monterey County Administrative Officer Charles McKee to our first Monterey County Business Council Luncheon for the 2020 year. The CAO is the chief executive of County government operations and the day-to-day manager of county government. He also represents the County and its Board of Supervisors in a variety of activities.
Monterey County Business Council Monthly Luncheons are for MEMBERS ONLY.
_____________________________________________________________________________
About Monterey County Adminstrative Officer Charles McKee
Mr. Charles McKee steps into the CAO position after a long tenure as County Counsel, joining Monterey County in 2003. He believes he will bring both a collaborative approach and an active management style to this new role.
McKee earned his Bachelor's Degree in Political Economy from Hampshire College, in Amherst Massachusetts and attended the University of Maryland School of Law and University of Maine School of Law. He was admitted to the State Bar of California in 1991. Before becoming Monterey County Counsel, he served as Nevada County Counsel and deputy County Counsel for the County of Marin. Mr. McKee has also served in many local and State volunteer positions including, President of the Monterey County Bar Association, in-coming Chair of the Monterey College of Law Board of Trustees and legal advisor to the California State Association of Counties.
---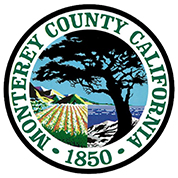 Special thanks to the County of Monterey for its ongoing support of the Monterey County Business Council's efforts for economic development and education.
_______________________________________________________________________________________
February 14, 2020
11:30 am - 1:30 pm
Bayonet & Blackhorse Golf Course
1 McClure Way
Seaside, CA 93955