MEMBERS ONLY LUNCHEON: Assemblymember Anna Caballero
Join the Monterey County Business Council as we welcome Assemblymember Anna Caballero to our Members Only Luncheon. Caballero was elected in November 2016 to the California State Assembly to represent the 30th Assembly District, which includes the Salinas Valley and Big Sur, San Benito County, Watsonville, Gilroy, and Morgan Hill.
Monterey County Business Council monthly luncheons are for MEMBERS ONLY.
---
Check out our new menu:
Spinach Salad: Grilled chicken, dried cranberries, goat cheese, apple, red onion – roasted shallot vinaigrette
Vegetarian Spinach Salad: Dried cranberries, goat cheese, apple, red onion – roasted shallot vinaigrette
Pulled Pork: Smoked pork, sweet tangy BBQ sauce – ciabata bun, served with coleslaw
Alma's Ahi Tuna Sandwich: Seared medium rare, tomato – avocado – ginger – garlic – wasabi aioli, served with french fries
---
Anna was first elected to the State Assembly in 2006, where she continued to focus on meeting the needs of local residents. She made it easier for farmers to utilize their land to build farmworker housing, gave local governments more time to commit redevelopment dollars to rehabilitate affordable housing units in their communities, and created a parks grant incentive for park poor communities who build affordable housing. She facilitated the transfer of state land to a local community to assist in the expansion of the waste water treatment facility, and facilitated in obtaining funds for a water agency to assist in upgrades and much needed technology. She was also able to access much needed gang intervention funds to help reduce gang violence in the region, creating a partnership with the Highway Patrol and the Department of Justice. An advocate for education, she also voted to extend state student aid to undocumented students applying for citizenship. She showed solidarity with other government workers whose salary was cut due to the budget, by taking a 10% pay-cut in her Assembly salary.
From 2010 to 2016, Anna joined Governor Edmund G. Brown's cabinet as Secretary of the Business, Consumer Services and Housing Agency. Under her leadership, 65 million dollars were allocated to build housing and provide services for homeless veterans, provide struggling families access to home refinancing assistance, and establish new funding criteria for affordable housing and sustainable communities. New funding criteria for affordable housing also included rural communities, an effort that aids in the reduction of greenhouse gas emissions. As Secretary she oversaw the largest civil rights department in the country, the protection of consumer rights through the licensing of over 3 million individuals and businesses in California, and the development and maintenance of affordable housing statewide. During her time working with Governor Brown, Anna was the highest-ranking Latina in state government.
---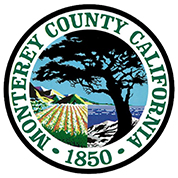 Special thanks to the County of Monterey for its ongoing support of the Monterey County Business Council's efforts for economic development and education.
May 11, 2018
11:45 am to 1:30 pm
Bayonet Black Horse Golf Course
1 McClure Way
Seaside, CA 93955