CANCELED – MEMBERS ONLY LUNCHEON – "WeatherTech Raceway Laguna Seca CEO – Tim McGrane"
We are excited to welcome the new Chief Executive Officer of WeatherTech Raceway Laguna Seca, Timothy P. McGrane to Monterey County Business Council's Monthly Members Only Luncheon. Mr. McGrane is a lifelong automotive enthusiast with an extensive background in event management, fundraising, and sponsorship acquisition. He has been involved with classic car auctions for 30 years, the Pebble Beach Concours d'Elegance through various associations for 25 years, and most recently served as Executive Director of BlackHawk Automotive Museum since 2013.
Monterey County Business Council monthly luncheons are for MEMBERS ONLY.
---
WeatherTech Raceway Laguna Seca takes another step in building towards its future by announcing Timothy P. McGrane as Chief Executive Officer of the County of Monterey-owned facility. The partnership between WeatherTech Raceway Laguna Seca and Monterey County is bringing improvements to the historic facility, and McGrane's expertise promises to accelerate that process.
In 2018, the iconic raceway announced a naming rights agreement with WeatherTech Inc., signed Lexus as the Official Luxury Automobile of WeatherTech Raceway Laguna Seca, and extended the naming rights of the Rolex Monterey Motorsports Reunion with Rolex Watch U.S.A.
Equally exciting this year, the Monterey County Board of Supervisors made a three-year agreement for WeatherTech Raceway Laguna Seca to be the host site for the final race of the 2019 Verizon IndyCar Series Season, marking the official return of the IndyCar to the Monterey Peninsula.
---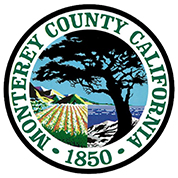 Special thanks to the County of Monterey for its ongoing support of the Monterey County Business Council's efforts for economic development and education.
November 09, 2018
11:30 am - 1:30pm
Bayonet & Blackhorse Golf Course
1 McClure Way
Seaside, CA 93955