Supervisor Speaker Series: Simón Salinas, District 3 Supervisor
Please join us for the fourth in our Supervisor Speaker Series with Simón Salinas, Third District County Supervisor.  This event will be held at the Gonzales Police Station Conference room in the Supervisor's district.
Pasta and salad lunch will be served catered by Luigi's of Gonzales.
Supervisor Speaker Series is for MEMBERS ONLY.
---
Thank you to our sponsor:

---
About Simón Salinas
Supervisor Simón Salinas was born in Slayton, Texas–one of twelve children of migrant farmworkers. He graduated from Watsonville High School and then attended Claremont McKenna College where he received a Bachelor of Arts in Political Science and Latin American Studies. Salinas went on to earn a Bilingual Teaching Credential from San Jose State University and in 1984 graduated with a Jurisprudence Doctorate from Santa Clara Law School.
Supervisor Salinas has taught 6th grade in California's classrooms, giving him hands-on experience in the State's educational system. He followed his elementary classroom years as a professor at Hartnell Community College from 1989 through 1993.
Supervisor Salinas began his public service career in June 1989 when he was elected as the first Mexican-American to serve on the Salinas City Council. During his tenure with the City of Salinas, the Supervisor served as Mayor Pro-Tem. Supervisor Salinas was first elected to the Monterey County Board of Supervisors in 1993, representing District One, and was reelected in 1997. During his second term, he was elected Chair of the Board and was the first Mexican-American to serve on the Monterey County Board of Supervisors in over 100 years.
Supervisor Salinas was sworn in to represent the 28th District in the California State Assembly on December 4, 2000, where he served for six years before term limits took effect. His impressive record in the State Assembly included legislation addressing issues in affordable housing, agriculture, healthcare, public safety, transportation, local government, and education. For his leadership on these and other issues, he was named "Legislator of the Year" by numerous organizations, including Skills USA-VICA, California Transit Association, the League of California Cities, and the American Planning Association.
On January 9, 2007 Simón Salinas once again took the oath of office to become a Monterey County Supervisor, this time representing District Three. Reflecting the most pressing needs of the Third District, Supervisor Salinas will concentrate his efforts on the issues of affordable housing, transportation, community safety, economic development, health care and agricultural viability.
Supervisor Salinas has lived most of his life in the Salinas area, growing up around agribusiness. He has one son, and like many other parents, enjoys watching him succeed academically
---
Special thanks to the County of Monterey for its ongoing support of the Monterey County Business Council's efforts for economic development and education.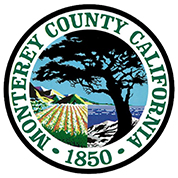 ---
May 30, 2018
11:30 AM - 1:30 PM
Gonzales Police Department Conference Room
109 Fourth Street
Gonzales, CA 93926