Welcome to Monterey County Business Council. We are a 501 (c)(6) membership only organization comprised of professionals from business, government, and education sectors working together on countywide issues. Founded in 1995, Monterey County Business Council seeks to promote the concept of private-public partnerships by bringing business experience and techniques to the public arena. With your support and membership, our collaborative voice is strong in Monterey County.  You can stay up to date with the Monterey County Business Council by signing up to receive our Friday Facts. You can also follow us Instagram or Facebook.
 MCBC is pleased to host our February membership lunch with Cal State University, Monterey Bay's new President Vanya Quiñones. Ms. Quiñones will share a bit about herself and provide an update on what's happening at CSUMB. Do not miss out on this great opportunity with President Quiñones. March 17, 11:30am-1pm Bayonet & Blackhorse, Seaside. $35, includes lunch.  Register online today. 
The Monterey County Business Council is excited to kick off our 2023 Supervisor Speaker Series with District 5 Supervisor Mary Adams. Join us as we get to know Supervisors Adams and hear her vision and priorities. We look forward to seeing you on April 12, 11:30am – 1:00pm, at The Inn at Spanish Bay.  Register online today and thank you to our event sponsor Pebble Beach Company.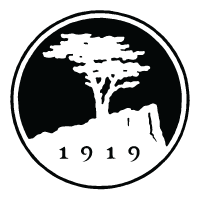 See what our teams at MCBC have been up to!